IMCA
The Mental Capacity Act places a responsibility on Local Authorities to ensure that people who are assessed as lacking the mental capacity have access to an independent advocate when they are having decisions made about them relating to:
Serious Medical Treatment (SMT)
Changes of NHS accommodation for 28 days or more
Change of LA accommodation for more than 8 weeks
People can also access IMCA support in Accommodation Reviews and Safeguarding Adult situations. People can receive IMCA support if they have no family or friends to represent them, with the exception of safeguarding adult cases.
IMCA's meet with the person and try to assist them in communicating and being as involved as possible in the decision making process. The IMCA represent the wishes and feelings of the person and will consult with other people. IMCA's check that those working with the person adhere to the main principles of the Mental Capacity Act and act as a safeguard for the persons rights.
IMCA's provide the Decision maker with a written pre-decision report, making recommendations and will visit the person again after the decision has been made and provide a written post-decision report. IMCA's will challenge decisions if necessary.
DOLS Representative
We also provide a representative service to support people deprived of their liberty under the Mental Capacity Act DOL safeguards. The main role as a representative is to:
Maintain regular contact with the person being deprived of their liberty
To represent and support that person in all matters relating to DOLS including requesting a review, make a complaint, or an application to the Court Of Protection, if these are appropriate
To provide support that is independent of the persons commissioners and service providers
To ensure the person is involved as far as possible in any decisions and their wishes represented
Make a Referral
To make an IMCA referral to Southern Advocacy Services, please complete the Independent Mental Capacity Advocate (IMCA) Referral Form.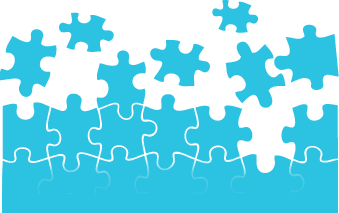 DOLS IMCA
(Deprivation of
Liberty IMCA)
The deprivation of Liberty safeguards are part of the new provisions to the Mental Capacity Act, to ensure a legal framework for people who lack capacity to consent to care or treatment in a hospital or care home, that in their best interests, can only be provided in circumstances that amount to a deprivation of their liberty (apart from detention under the Mental Health Act 1983).
This created an additional DOLS IMCA role effective from 1st April 2009 and advocates support and represent people through the assessment process and provide a written report. In Cornwall, we provide s37A, S37C and S37D DOLS IMCA service. As well as representing the person themselves and supporting them through the assessments, family members can also contact a DOLS IMCA for support and information.
For more information on The Mental Capacity Act and how we can help you please get in touch
Find out More Here